If you are looking to hire an escort, either through an agency or an independent escort, it is more then likely that you have seen escorts advertising GFE.
But what exactly is GFE?
GFE stands for girlfriend experience and means that the particular escort who is offering this service will be open to and enjoys more then just the sexual side of a meeting with a client.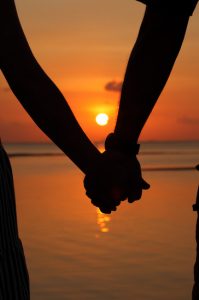 Usually this will involve a longer booking, and the event itself will have more of the feeling of going on a date, say for example to go to the cinema or a nice meal or the theatre.
In actual fact some escorts who offer this girlfriend experience may do so at reduced rates as opposed to a booking purely just for sex, although of course sex can still be an option after your 'date'. Do remember though that you are also expected to pay for the dinner or theatre not your escort as well as paying for their time.
Many people use escorts that offer a girlfriend experience, because they prefer the more sensual and almost passionate element of the encounter, as well as the sex, although some clients use escorts purely for companionship, someone to talk to, take to a business meeting etc. and the majority of high class escorts do offer and really enjoy these.
Being an escort is not purely all about sex, and the majority of high class escorts and escort agencies who provide this girlfriend experience, will offer a variety of pleasurable services such as massages, cuddles, kissing and caressing.
But if you are looking for an experience to remember and cherish, with or without sex, then an escort that offers this girlfriend experience is the way for you!